Treetops: Time Chronicles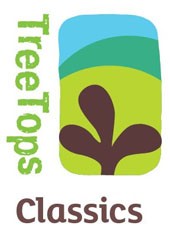 This language-rich Key Stage 2 series continues the adventures of Biff, Chip and Kipper. Using real historical events and known characters links the child's understanding of factual information which provides a real purpose for learning.
Captivating stories guaranteed to have your junior readers hooked as Biff, Chip and Kipper embark on a mission to save time from the evil Virans.
Part of the Treetops series.
There appear to be no results for this search.
Do you wish to rerun this search with "Read, reviewed and rated" unselected?