Professional services
Is your library a warm and inviting place that encourages pupils to read for pleasure? If you need a helping hand to achieve this, a member of our team can work with you to enhance your library provision. We offer the following services to schools:
Stock analysis
If your book stock is looking tired and you need an injection of new titles, we can help. Our librarians and curriculum specialists read and review more than 1000 new children's and young adult books every month, so are well placed to weed your existing fiction and non-fiction, advise where there are gaps and help you make the best of your budget.
Library reorganisation
Can your pupils find the books they want on the shelves? Are your books labelled and jacketed? Our team can help with a range of projects, from non-fiction classification (Dewey decimal or colour coding), book levelling/banding and identifying books for the Renaissance Accelerated Reader™ programme to data integration and labelling.
​Costs
A librarian or curriculum specialist at your school @ £500+VAT per day (6 hours) plus expenses

A member of our support staff at your school @ £350+VAT per day (6 hours) plus expenses
To find out more or request one of these services for your school, call us on 0121 666 6646 or email hello@peters.co.uk.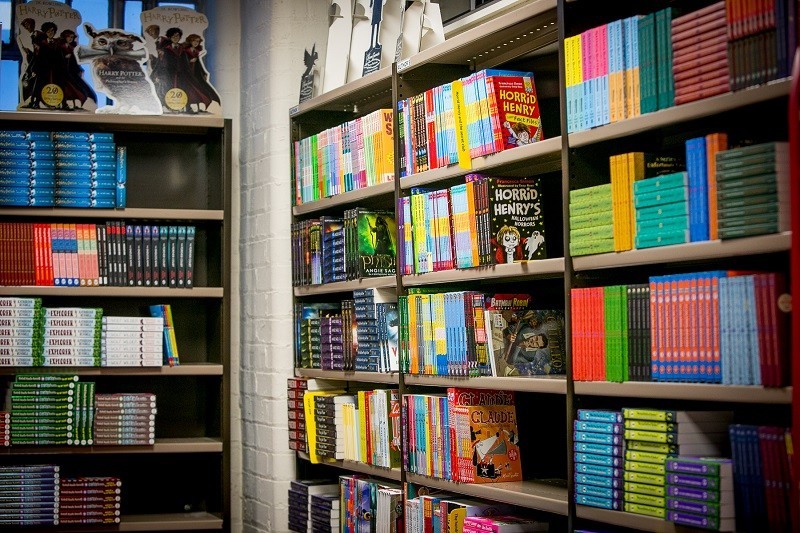 We also offer a FREE library design service
We also offer a free library design service to help you create the perfect library area for your school, no matter how big or small your space is. Our experienced designers work closely with you to create a free 3D CAD design and an itemised quotation. Request a free library design visit.