Book servicing
We offer a jacketing and labelling service for all book orders, so your books are shelf-ready as soon as you receive them.
Protect your books
Covering your books can protect them from everyday wear and tear, prolonging their shelf-life. We offer two choices of paperback book protection: clear plastic wallets or lamination. We can also apply a clear plastic sleeve to hardbacks with a dust jacket.
Library labels
Make it easier to index, lend and track books in your school library with barcodes, date labels and spine labels - all fitted by us. For Softlink Oliver v5, Junior Librarian and Eclipse systems, enter your starting barcode in your basket and we can then print them and fit them. Dewey and author prefix labels can be tailored in your basket.
Renaissance Accelerated Reader™ labels
We can provide a full range of labels for use with Renaissance Accelerated Reader™.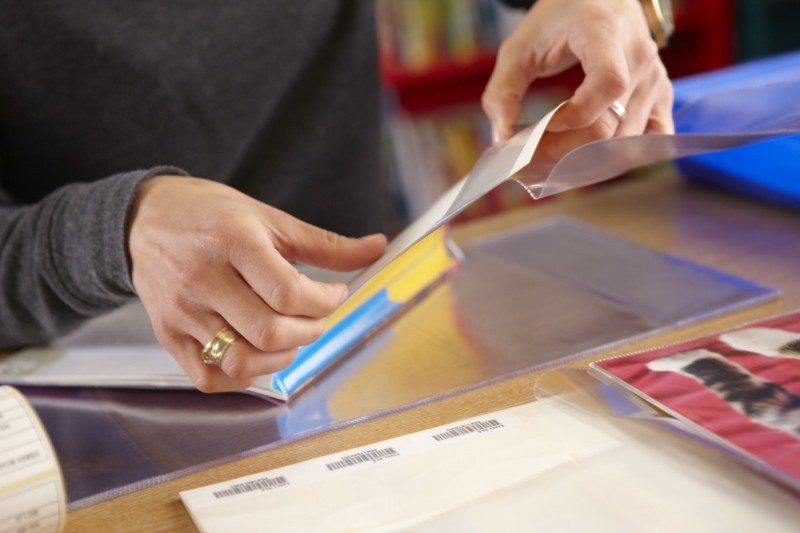 Reading schemes, phonics and book banding labels
We also provide labels for a wide range of reading schemes and book banding, as well as phonic phases. We can also colour code your books by Dewey range.
Security labels and RFIDs
We can print and fit security labels with your school's details. We can also supply and fit RFIDs for your security system.
For more information about jacketing and labelling services, call us on 0121 666 6646 or email hello@peters.co.uk.
To purchase book jackets, colour bands or date labels for your existing book stock, email bookjackets@peters.co.uk.