Treetops: InFact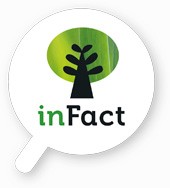 These 35 non-fiction titles are filled with fantastic artwork, stunning photography and illustrations to take your junior readers beyond fact-finding. Including a mix of personal accounts, strong narrative voices and child-friendly biographies from renowned authors and illustrators. Matched to the latest national curriculum.
Free online resources also available.
Part of the Treetops series.
There appear to be no results for this search.
Do you wish to rerun this search with "Read, reviewed and rated" unselected?