Reading Planet: Comet Street Kids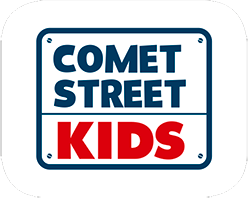 Experience amazing adventures with an action-packed series. Travel through time, journey across the globe and tackle tricky challenges with the Comet Street Kids.
144 highly-decodable reading books for Pink A to White, that include support for teachers and parents as well as comprehension questions to check the child's understanding.
Modern series with a range of relatable stories and diverse characters
Linking to a wide range of key curriculum topics covering history, geography, science and art
Topics and themes include: making friends, starting school, The Stone Age, fossils, different cultures, Vikings and school life
Quizzed on Accelerated Reader
Part of: Reading Planet
There appear to be no results for this search.
Do you wish to rerun this search with "Read, reviewed and rated" unselected?