Oxford Reading Tree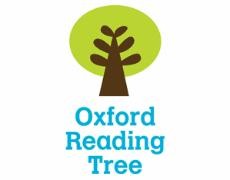 The UK's number one reading programme, Oxford Reading Tree has inspired a love of reading in over 30 million children worldwide. With its well-loved characters, fine levelling and unrivalled support, Oxford Reading Tree helps your children to become confident readers.
Rigorous synthetic phonics teaching gives children a secure first step on their reading journey. Underpinned by Oxford Primary English Assessment so you can assess and ensure the progress of every child.
Series include: All Stars Fiction, Biff, Chip and Kipper Stories, Biff, Chip and Kipper Stories: Decode and Develop, Explore with Biff, Chip and Kipper, Fireflies, Floppy's Phonics Fiction, Floppy's Phonics Teaching Programme, inFact, Story Sparks, Snapdragons, Songbirds Phonics, Traditional Tales, Word Sparks
There appear to be no results for this search.
Do you wish to rerun this search with "Read, reviewed and rated" unselected?